Available now at springleap.com
Sorry for creating clutter! But i didnt want to delete and re-add the tee that i already posted. But i won my week of voting and this is now available for preorder! Thanks to all who voted.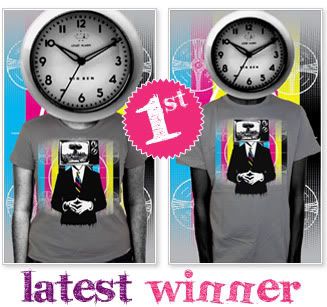 PLEASE STAND BY FOR TOTAL PLANETARY DESTRUCTION
Now available on springleap.com!
Featured Brands
Coming Soon!