$250k grant thread
Posted June 26th, 2012 by miles to go
Chase bank is giving away 12 $250,000 grants to small businesses. Miles to go is in it and needs votes to get the 250 needed to qualify to be reviewed by a panel of judges.

Ben/ Fright-Rags is also doing this and needs votes and the best part, is you can vote for more than one company. So, please help us out and if anyone else is doing this, please post your name to be searched. takes about a min to do and it would help out both of our companies to be considered and voted for.

Instructions.

go to: https://www.missionsmallbusiness.com/

sign in with Facebook(I'm guessing its their voter fraud prevention)

search for the name of the company e.g. miles to go or fright-rags

click vote and done!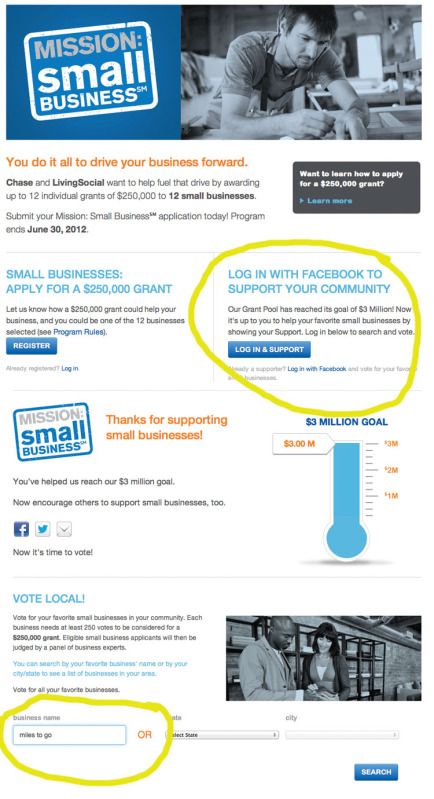 Featured Brands
Coming Soon!